Program: Lifestyle(medicine)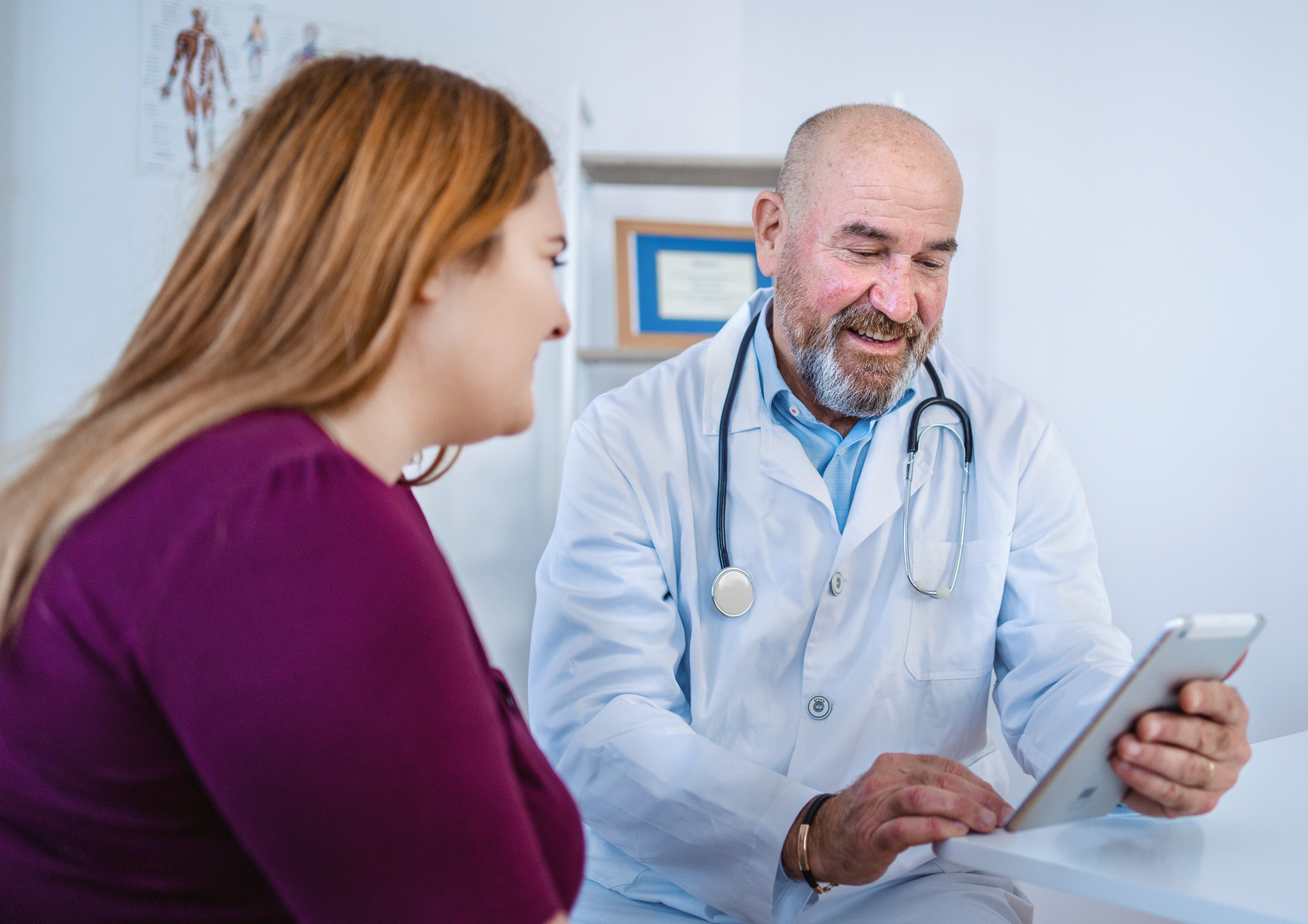 Mrs. Jansen has an appointment at the UMCG. At home, she has filled in the questionnaire about her lifestyle via the patient portal again. The last time she visited the dietician she scored red on the nutrition domain. Her sodium excretion was also too high. This showed she was eating too much salt, which increases blood pressure. The dietician helped Mrs. Jansen make small improvements in her diet. She was given many tips about using herbs in cooking and which products contain a lot of salt and which she should therefore avoid. This time Mrs. has an appointment with her doctor. During the consultation, the doctor turns his screen towards her. The food domain is now yellow, a step in the right direction! In addition, the overview of the lifestyle measurements shows that her sodium excretion has decreased. For Mrs. Jansen, it is nice to be able to see the results of these small adjustments. It helps her to understand the difference her diet can make for her health.
In the UMCG a lifestyle dashboard has been developed based on an idea by nephrologists Dr. Paul van der Boog (LUMC) and Prof. Dr. Gerjan Navis (UMCG). The lifestyle dashboard gives healthcare providers insight into the lifestyle domains of patients and their lifestyle-related medical measurements. These data form the basis for a quality lifestyle system. Noaber was involved in the development of the dashboard.
Nine domains of the patient are mapped which are colored red, yellow, or green. The domains are addictive substances, mental well-being, social network, quality of life, sleep, vulnerability, points of attention, nutrition, and exercise. This information can be combined with lifestyle-related measurement data such as blood pressure, cholesterol, weight, malnutrition scores, etc. In this way, information reported by the patient is placed alongside objective measurements, creating a feedback loop.
In 2021 the UMCG started to implement the Groningen Lifestyle Intervention Model (GLIM) in four departments. The lifestyle dashboard is used for the registration of lifestyle factors in the electronic patient record (EPD). Over a period of three years, working groups of healthcare providers from various specialties, domain experts, and technical support from the business intelligence and information management departments have worked to create broad support for the lifestyle dashboard.
We are involved in this development because we expect the impact to be significant when other hospitals start using the dashboard.